Neighborhood Garage Door - Garage Door Installation Crystal Beach, FL -

727-346-6046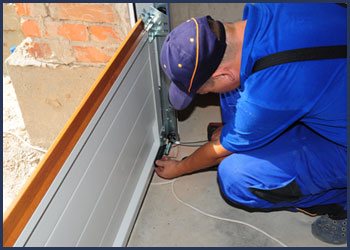 Garage doors are more than just a mere entryway to your premises, they also provide you with extra safety and safeguard all that you love and hold dear. For this reason alone, you must choose a good garage door that meets all your requirements, any personal preferences or a flavor of style and more importantly the right team for carrying out the complete installation with perfection. Who could be better than Neighborhood Garage Door's team of garage door professionals? We completely understand your need for quality and strive hard to deliver perfection every single time.
You can select from range after range of doors. All our personally crafted doors are made out of the finest components and are provided by leading manufacturers that hone them in the best manner in terms of quality and durability. Be it a roller garage door or a carriage house door, with Neighborhood Garage Door's assistance, you can get any kind of door installed in your spaces.
The installation process:
Step 1: Whenever you place a call with a garage door installation request, we first hear your queries and ask about the preferences like appearances and budget.
Step 2: Our team will arrive at your place to assess the dimensions and put up a final estimate, based on the probable components and the type of door you would like.
Step 3: Our professional craftsmen will either acquire a premade door or create a custom one on demand for you.
Step 4: The Final step is the precise installation of the door which is then followed by regular checks to assure fully functional operation.
When we're done with this procedure, it won't just end there. We always want to keep our dedication in all that we do, and carry out regular periodic checks and maintenance to ensure that your garage doors are in perfect condition.